Latest Information
*** Please note, from the 1st Feb 2019 the latest version of the PCap Recorder will be available. The next time you launch the recording software you will be asked to upgrade to 5.6 if you have a previous version installed. If you do not have admin permissions on your PC, you will need to contact you local IT Support. Should you encounter any difficulties, please contact ReCap@ncl.ac.uk.***
ReCap Booking Managment System
The ReCap Booking Management System will be available from Tuesday 25th September 2018, this will allow staff to manage any scheduled recordings that are currently booked into the ReCap system.
For more information on the ReCap Booking Management System please see this web page.
---
ReCap Upgrade 2018
ReCap was succesfully upgraded on Tuesday 24th July. We are now running Panopto version 5.6 which includes the following functionality:-
Headline Features
Blackboard Gradebook Integration - Blackboard customers can now integrate Panopto's video quizzes into their LMS as assignments, and access quiz results directly from within the LMS gradebook.

Build video presentations in the editor - You can use the HTML5 editor to upload individual media files and slide decks in order to build new video and audio presentations. Note that this feature is currently available as a beta release, turned off by default. To enable the feature, navigate to System -> Settings and Set Enable Add Streams in HTML Editor to True.

New analytics capabilities - You can now download an Excel spreadsheet that reports on usage by viewing type (mobile vs. embed vs interactive vs download).
Behavior Changes (these features have changed from 5.5)
Playlists are now on-by-default for all customers.

The interactive viewer's "resume from last position" feature is now on-by-default for all customers.
Please see the Panopto web pages for more detail
---
ReCap - Celebrating Success Event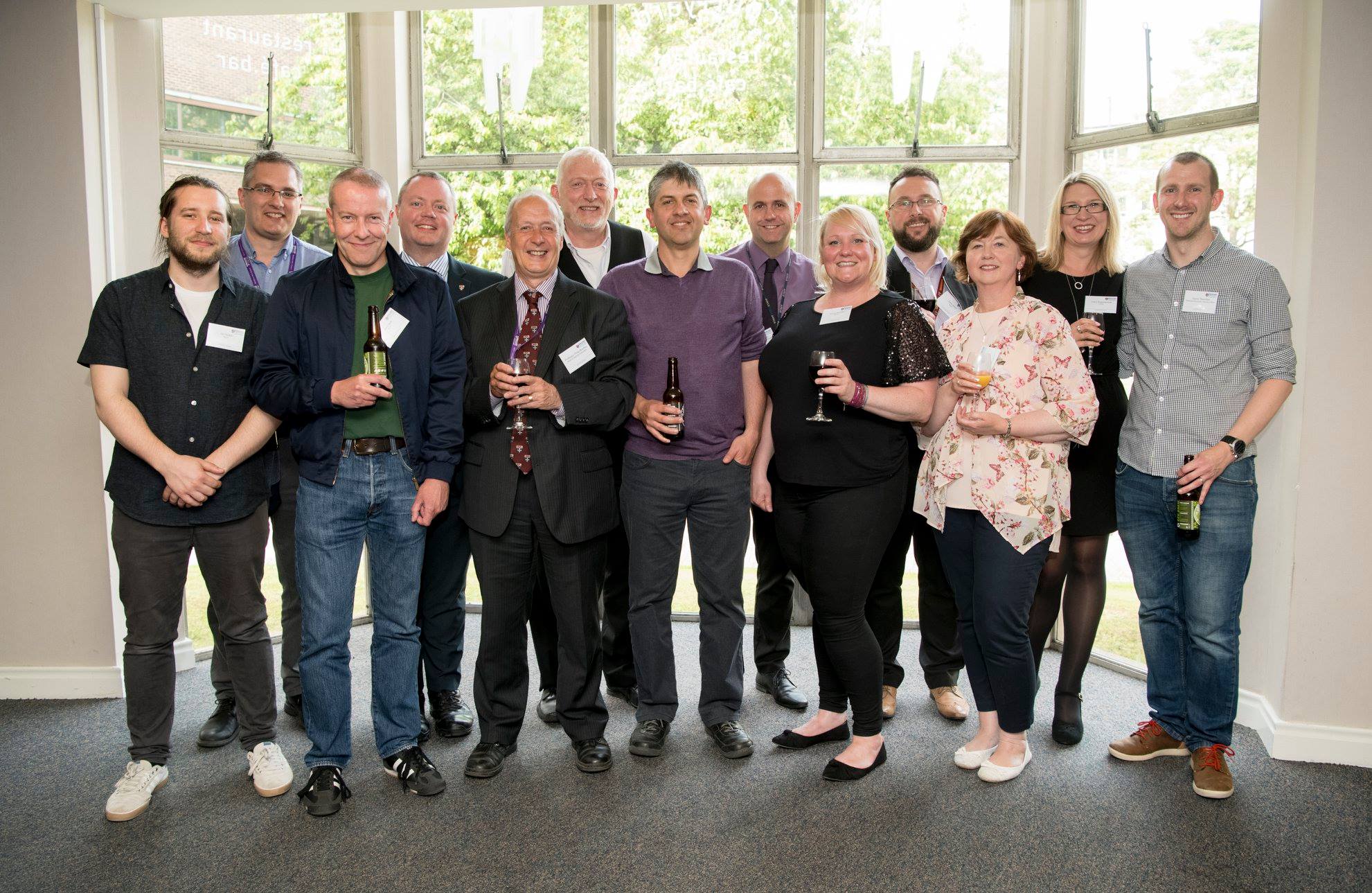 On June 6th, members of the ReCap team, both past and present, were invited to the Newcastle University Celebrating Success event. This was to celebrate 10 years of the ReCap Service and we spent the afternoon alongside other teams and services who were being recognised for their achievements.

Many thanks to all users of the ReCap service,

The ReCap team
---
Parent - Child Modules
The Learning and Teaching Development Service (LTDS) wrote a helpful blog post detailing how and why Parent/Child modules are set up and managed. If you are interested in learning more about the particulars of this procedure, you can read it here.
---
Web based Powerpoint Presentations and ReCap
Please note that if you are delivering a Powerpoint Presentation as part of your ReCap Recording that the powerpoint needs to be launched from a local file. ReCap, as a service, reads the metadata from the powerpoint file and copies this into the final processed video. The software does not support any web based versions of Powerpoint and delivering a recorded session like this will lead to a processing failure when the video session is being packaged. This problem applies to non-web based versions being opened non-locally. Please do not open Powerpoint Presentations directly from a USB drive, but instead copy it over onto your local disk before opening.
Top