Non-competitive inhibitor
From The School of Biomedical Sciences Wiki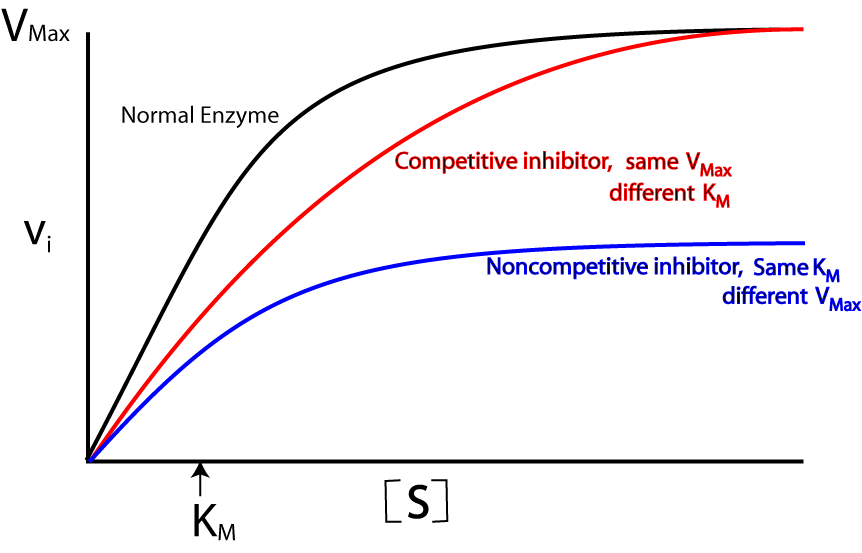 A non-competitive inhibitor binds to an
enzyme
in another place other than its
active site
. This results in a change in the structure of the enzyme so that it is no longer complementary to its
substrate
and therefore reduces its
catalytic activity
. 
The effects of a non-competitive inhibitor can be depicted by changes in its Michaelis-Menten graph[1]:
Km is unaltered as the affinity with which substrates bind to the enzyme stays the same.
Vmax decreases because rate of reaction decreases due to the fact that as the reaction progresses, the concentration/amount of effective enzymes decreases. 
References
↑ Berg JM, Tymoczko JL, Gatto GJJ, Stayer L. Biochemistry. Eight Edition. New York: W. H. Freeman and Company; 2015