Diplotene
From The School of Biomedical Sciences Wiki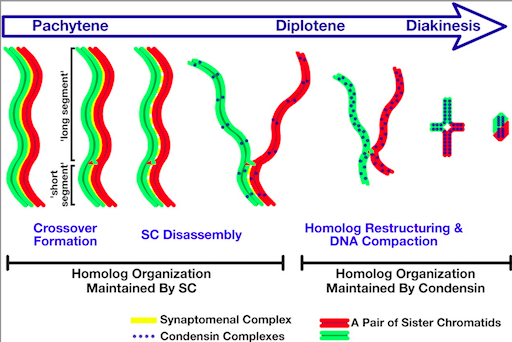 Diplotene is a substage of prophase I in meiosis. The meaning of diplotenen is  "double thread"[1], in which synapsed chromosomes separate, beacause of the breakage of synaptonemal complex.
In this case, the result of crossing over can be seen as linkages between non-sister chromatids. Each linkage is called chiasma, which often forms 3 or more in normal meiosis.
References
↑ Hartl, D. (2012). Genetics: analysis of genes and genomes. 8th ed. Jones and Bartlett Learning, p.125.