Serine
From The School of Biomedical Sciences Wiki
Serine is a polar amino acid with an non-polar side chain of CH2OH. The single letter code for this amino acid is S, and the three letter code is Ser [1][2].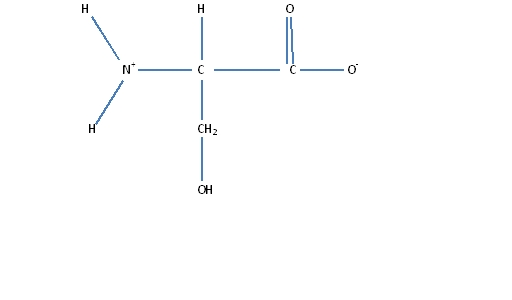 References
↑ Lodish, H. et al, 2008.Molecular Cell Biology. 6th edition. New York,NY:WH Freeman and Company.
↑ Berg, J. M., Tymoczko, J. L., & Stryer, L. (2002). Biochemistry (5th ed.). New York: W.H. Freeman.